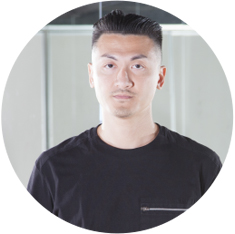 Gerald Wong, founder of Infinity Dance Studio, did not always want to be a dancer. At eight years old, he was dragged along to ballet classes because his older brother was learning on a scholarship. "I didn't like wearing tights, but it was better than waiting outside," Gerald laughs.
He didn't discover a real love for dance until he enrolled at HKUST - as a biochemistry student. "On the first day, I bumped into a friend from ballet school, and she took me straight to the dance society." It was there that Gerald began to explore jazz, contemporary, hip hop, and latin styles, and decided this was something he wanted to do for the rest of his life.
Eventually, he went on to perform live with the likes of Aaron Kwok, Coco Li, Joey Yung, and Anita Mui, in addition to featuring in numerous music videos. He has choreographed shows for Ocean Park, the East Asian Games, the Miss Chinese Cosmos Pageant, and Miss Universe China, among others. He has also served as a judge at Astro TV's dance contest "Asian Battleground" in Malaysia, and as an advisor for the Hong Kong Tourism Board's Chinese New Year Parade.
Giving back to his alma mater, he coached the HKUST Dance Alumni Association for several years. "I wanted to inspire others like I was inspired. And I'm proud that the University is so supportive of dance."
I wanted to inspire others like I was inspired. And I'm proud that the University is so supportive of dance.
He didn't plan to open a dance school; it only happened because the studio he was practicing at closed down. "In 2003, my partners and I decided to rent a small place in Tsim Sha Tsui just so we'd have somewhere to train." They held a few classes a week for students from the previous studio who wanted to continue learning, but teaching was never their main aim.
However, despite their lack of marketing, more and more students came. To accommodate them, Gerald and his partners had to find larger studios until eventually, they opened Infinity Dance Studio. By this time, he had passed the performing peak of his career and was ready to focus on teaching. The studio is now highly respected in the industry as a trusted top talent supplier. "We're celebrating our 15th Anniversary this year! It's hard to believe we've come so far," he says.
Their vision is to spread the joy of dance to everyone in Hong Kong. "I know dance has the power to transform lives," Gerald reflects. "Time and time again, we see kids who don't perform well academically - even those who drop out of school - finding a sense of purpose and fulfillment in dance. It gives them a community, a healthy way of expressing themselves, and a skill to master. We want to open those benefits up to everyone in Hong Kong."
The kids program gives 6 to 11-year-olds a solid foundation in posture, movement, and dance, and they've now opened Seed, a new school for primary students in Tseung Kwan O. "For us, every child is like a seed. We give them the nutrients they need to grow into talented dancers, whether they want to pursue it as a career or just for fun," Gerald explains.
For us, every child is like a seed. We give them the nutrients they need to grow into talented dancers...
Most importantly, Infinity Dance Studio offers a training program for aspiring commercial dancers. "When I graduated from HKUST wanting to be a professional dancer, there was no direct career path to follow," says Gerald. "I kept practicing and making connections while working other full-time jobs to support myself, but I didn't have much guidance."
The Team Infinity program provides that guidance for budding dancers. "We teach them all the skills they need to make it as professional dancers - not just technique, but image and persona too. We also provide connections with key industry players and opportunities to perform, like at the Chinese New Year Parade." Several Team Infinity graduates have gone on to perform with stars like Jacky Cheung, or open studios of their own.
However, running a dance school in Hong Kong has its challenges. "We're always looking for performance opportunities for our students, and while we get many invitations to corporate events, budgets are shrinking. It's difficult to negotiate with clients because I don't want to lower the quality of our performances to match the tight budgets," says Gerald.
Plus, in such a small market, competition is fierce: more studios are opening every year. "We see this as a good thing," Gerald says. "Instead of competing with other studios, we focus on expanding the pool of potential students. We welcome people of all ages and backgrounds and encourage them to make dance a lifestyle. It doesn't have to be about performing, it's also a fun way to keep fit. We teach them how to apply that upbeat energy to the rest of their lives."
The loyalty that Gerald's students show is a testament to his genuine passion for dance and commitment to quality. "For us, it's not about becoming the biggest studio in Hong Kong. If we get more people dancing, we've achieved our goal."