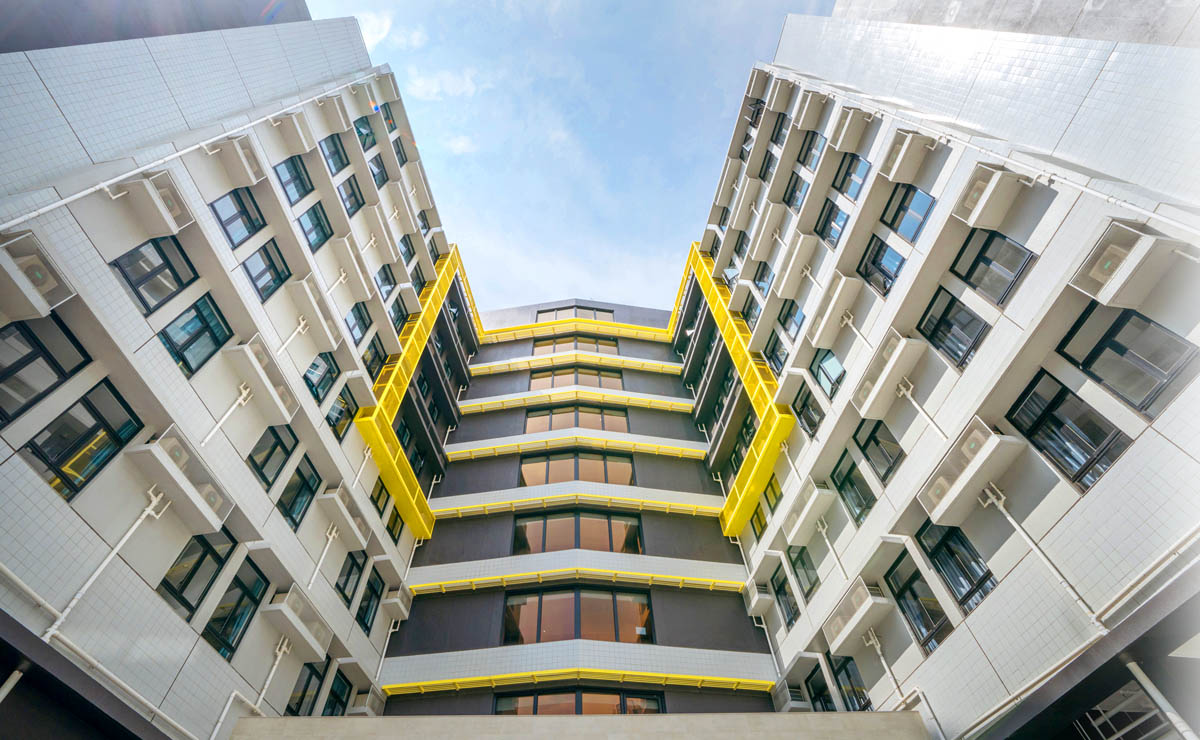 A range of sparkling new facilities are uplifting accommodation on campus… dive in and learn more.
The completion of the Jockey Club Global Graduate Tower and the Jockey Club i-Village are part of a new hub offering more attractive options to choose for our students.
Leveled up lifestyle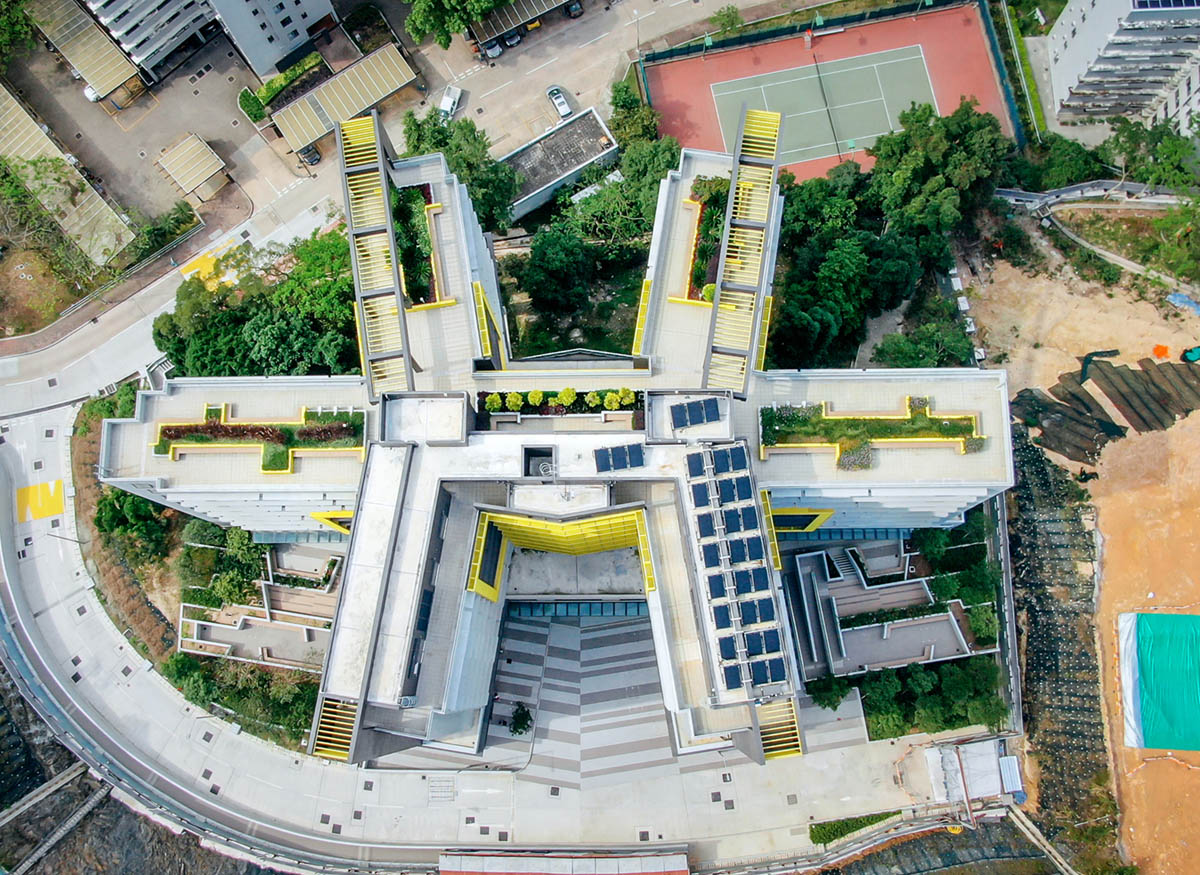 The Jockey Club Global Graduate Tower was established in 2020 near the south gate to house 504 research postgraduate students. It holds 462 single and couple bedrooms, with a focus on new technology, smart living, and a warm communal environment.
Each floor features a common room for social activities, and smart technologies for everything from monitoring hall energy consumption; providing an improved and efficient online payment system for the airconditioner and laundry room; and promoting sustainability through hybrid PV panels, an energy metering system, rainwater harvesting system for irrigation, and many more.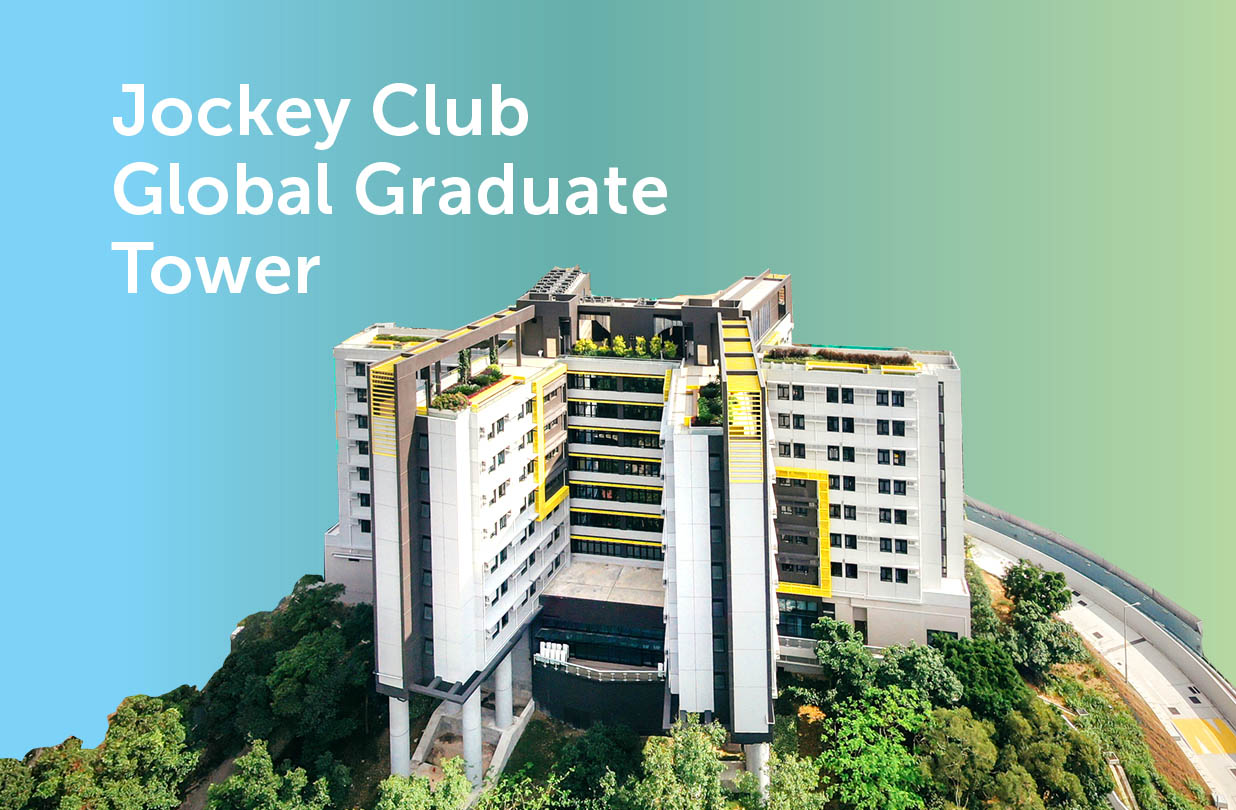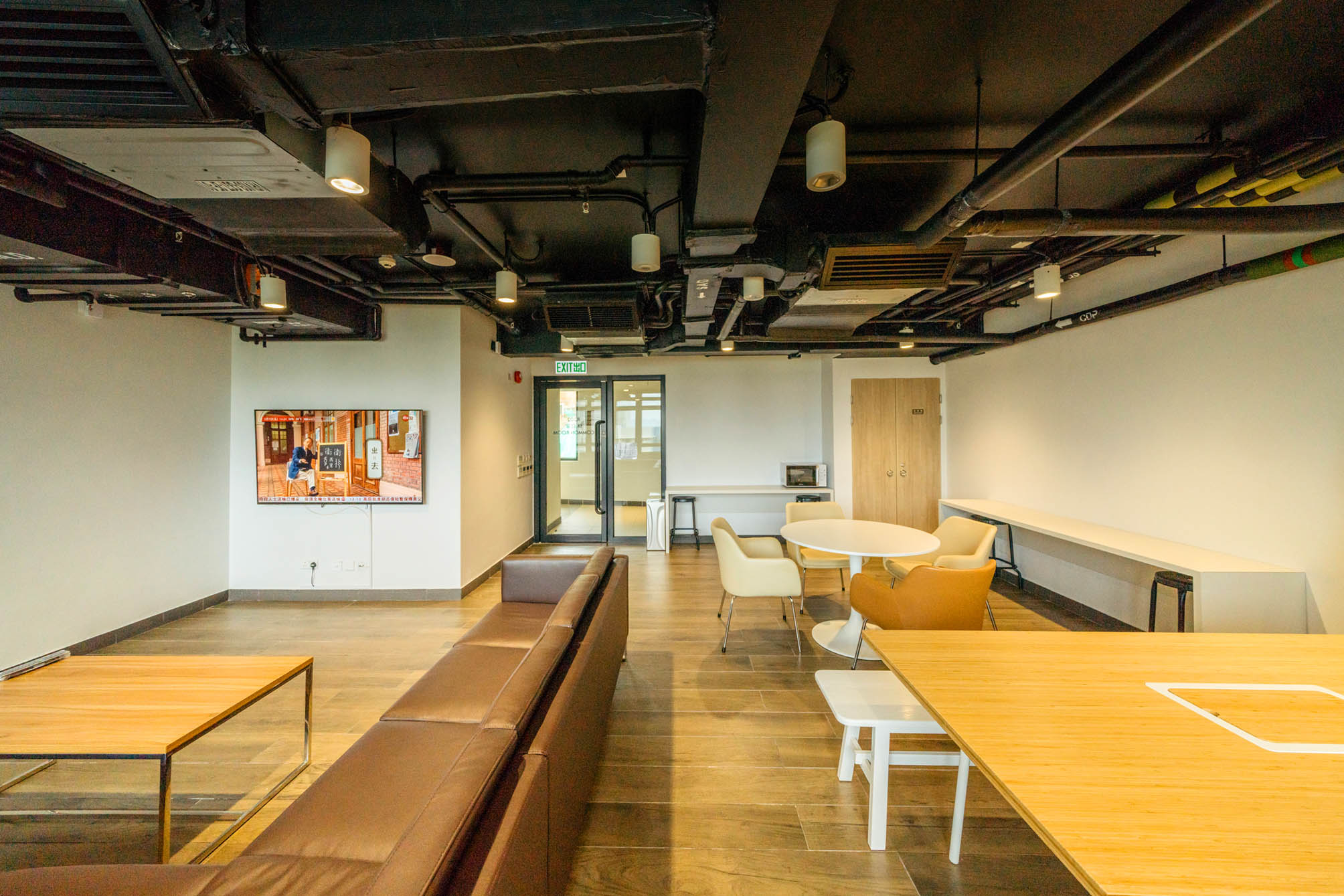 Common Room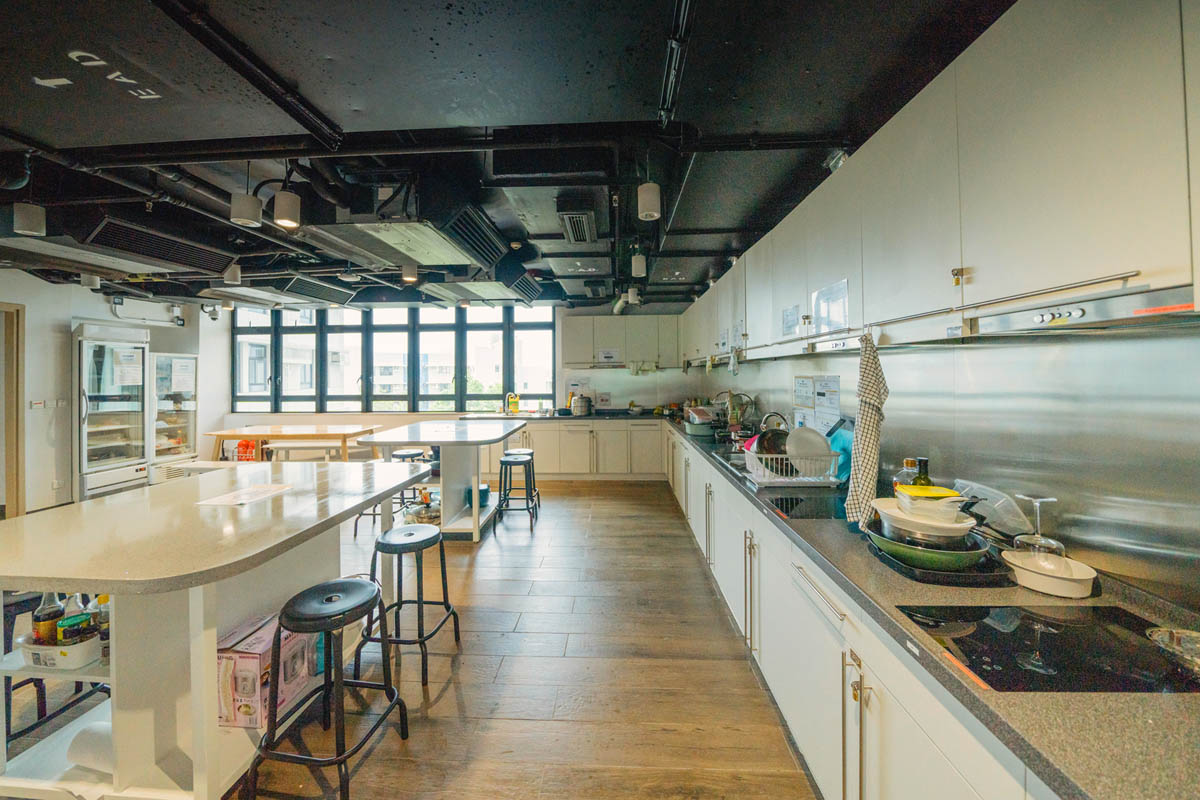 Shared Kitchen
Rooftop Garden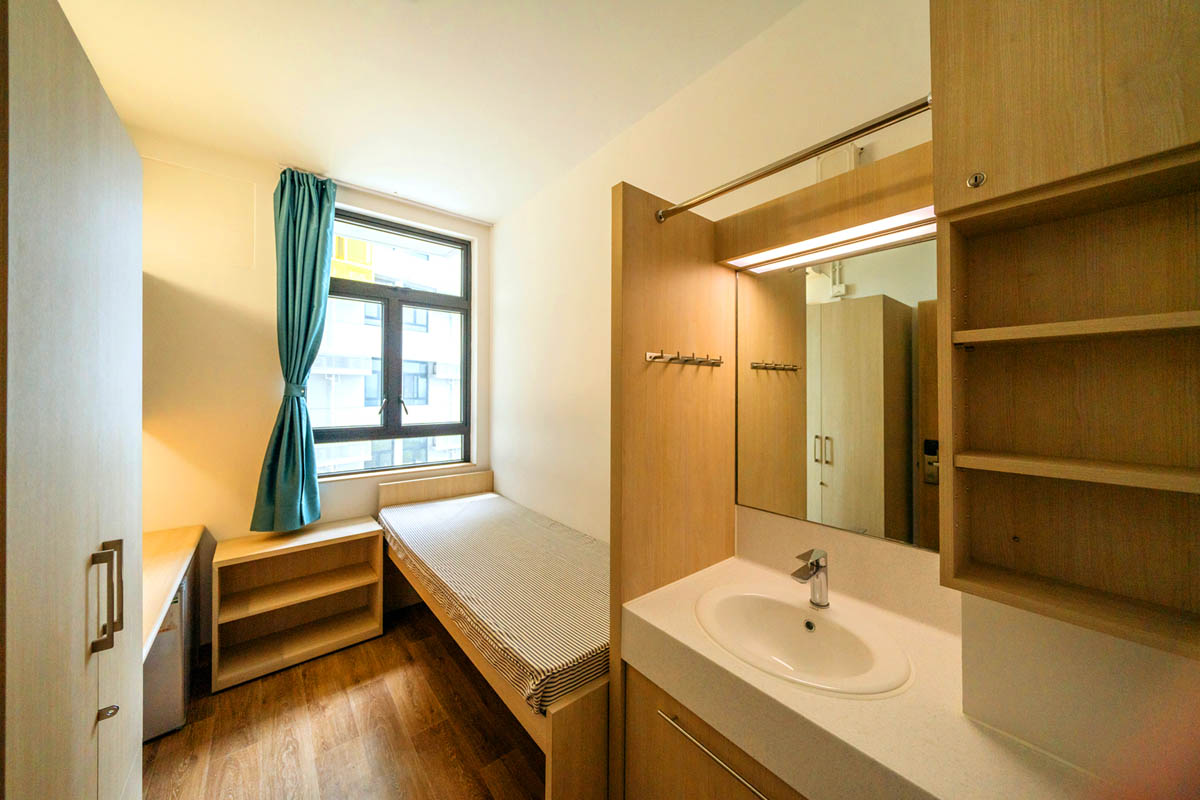 Bedroom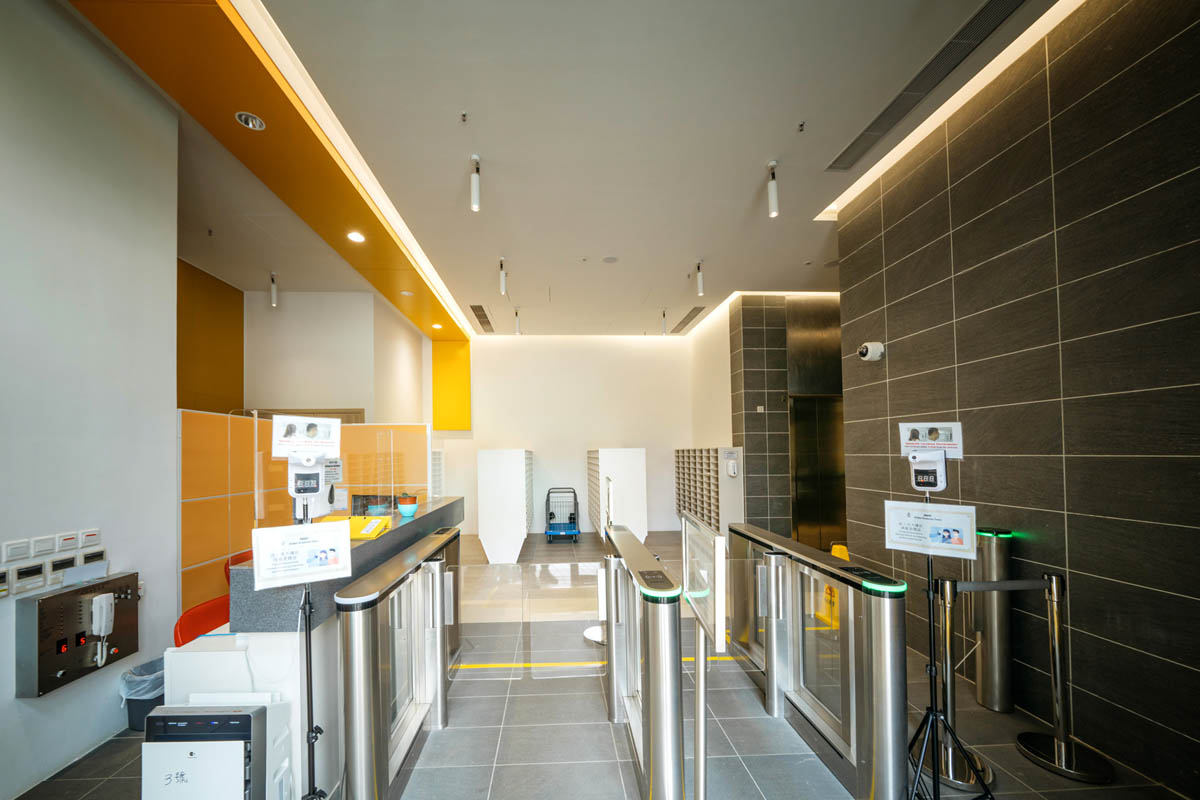 Entrance
A new hub for modern living
To complement the Jockey Club Global Graduate Tower, the Jockey Club i-Village, a student residence development, will house more than 1,500 young people, featuring state-of-the-art environmental design, smart technologies and a range of innovations. Both residences form a hub with the Shaw Auditorium, set to open in November, and the to-be-built Innovation Building. The hub links the South campus with the main academic building, improving connectivity and communication. It's all part of the Sustainable Smart Campus (SSC) initiative, whereby students use this living lab to experience innovation, smart living and sustainability that benefits the wider community.